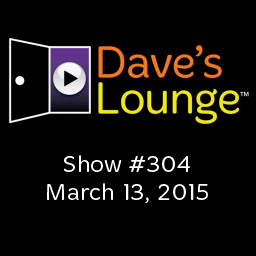 "It's been a long, cold, and lonely winter…"
…but here in the Northern Hemisphere, the temperature is finally starting to rise, and it feels like spring for the first time in what feels like ages. To honor the occasion, this week's mix will spring some new sounds into your ear. We have some unique downtempo sounds, as well as some new music from some old friends.
Open your minds to this mix, and it might feel like spring in your ears, too!
Playlist for Dave's Lounge #304:
Don't forget to tell me your favorite song from this week's show in the comments below!
This episode is sponsored in part by Lynda.com, the online learning site with thousands of video courses that can help you learn new tech, business, and creative skills. Sign up for a 10-day unlimited free trial at lynda.com/lounge.
Enjoy the show!