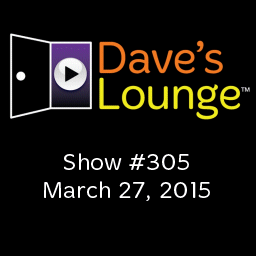 This week, we welcome another true legend of trip hop to the lounge. If you listen to this show regularly, chances are you have some Zero 7 in your music collection. Their new single with Jose Gonzalez should be part of your collection, too.
Plus, inspired by an amazing remix of Andreya Triana's new single, this week's mix takes us in some different directions in downtempo — a bit of dubstep, some chillstep, and a few slightly more experimental tracks than you might usually hear on this show. Keep your mind and your ears open to it, and you'll find a lot of great music to enjoy here.
Playlist for Dave's Lounge #305:
Don't forget to tell me your favorite song from this week's show in the comments below!
This episode is sponsored in part by Lynda.com, the online learning site with thousands of video courses that can help you learn new tech, business, and creative skills. Sign up for a 10-day unlimited free trial at lynda.com/lounge.
Enjoy the show!