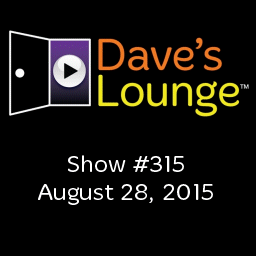 This week's show starts off with two happy accidents. The first comes courtesy of Evil Needle. I was originally going to play a catalog track of his from a Soulection compilation — until I stumbled across the song that opens this week's show. It is absolutely amazing, and you should click on that Bandcamp link below and get yourself a copy.
The second happy accident comes courtesy of Odesza, another group that's made a few appearances on this show. They were hired to do a remix for Little Dragon, but instead of getting the song to be remixed, they got the vocal stems from a completely different, unreleased song. So they created something beautiful with it.
And that's just how we open the show this week. I think y'all will enjoy this one…
Playlist for Dave's Lounge #315:
Don't forget to tell me your favorite song from this week's show in the comments below.
Take your place to chill on the go with the Dave's Lounge App, which gives you to streaming access all the latest episodes of Dave's Lounge, plus bonus mixes not available in the podcast, for only $1.99. The Dave's Lounge App is now available for iOS, Android, Windows Phone, and Windows 8.
Enjoy the show!