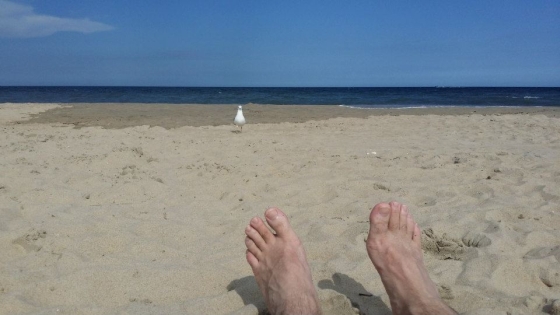 It's been a busy week around these parts, what with wedding planning and upcoming travel all happening at once. And since I plan to spend my 11th year in a row celebrating the end of another summer by dancing and DJing with old friends and new in Virginia Beach this weekend after Labor Day, I thought this might be a good time to bring back a classic episode of Dave's Lounge that's dedicated to the passing of another summer.
No matter when you listen to this, close your eyes and imagine an ocean in front of you, and a little bit of summer will be there with you.
Playlist for Dave's Lounge #268:
Stream the latest episodes of Dave's Lounge on your phone or tablet with the Dave's Lounge App, which offers bonus mixes you won't find in the main podcast feed for only $1.99 on most platforms. The Dave's Lounge App is available for iOS, Android, and Windows Phone.
Enjoy the show!