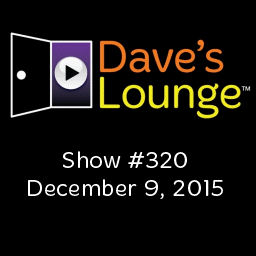 As the last leaves of autumn fall of the trees outside my window, I've got one more mix of new music to share with you this year. This is the last episode of the year before the 2015 Yearbook, so if you haven't nominated songs for this year's final big mix, leave your comments below for this and other episodes.
Perhaps you might find some of these songs worthy of the Yearbook this year…
Playlist for Dave's Lounge #320:
As always, let me know your favorite song from this week's show in the comments below.
Enjoy the show!