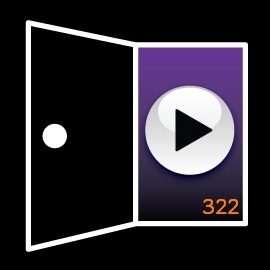 This week, I'm recording the first show of 2016 on my new laptop, so if my voice sounds a little different, it's a result of a couple of my old audio plug-ins no longer working. I'm attempting to recreate those old settings in different plug-ins, so bear with me while I work the kinks out.
Also, I've decided to ditch the iTunes links in the show notes this year. They're not worth the effort anymore, because too few people are using them, and music listeners are clearly shifting to streaming. Instead, I've created this Spotify playlist for this week's music. It's incomplete, unfortunately, but hopefully it will help artists more in the long run than those iTunes links. If you still want to purchase any of the music you hear on this show, I highly recommend clicking on the artist links below and letting the artists themselves direct you to where to buy.
This week's show opens with a song inspired by this early 90s hip-hop track by Main Source — a track I played a lot on my old college radio show back in the early 90s. I miss those radio days…
Playlist for Dave's Lounge #322:
Let me know your favorite song from this week's show in the comments below. Also, be sure to check out this bonus mix on Mixcloud.
Enjoy the show!