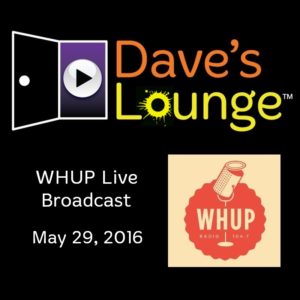 Before I took off for Washington, D.C., for a long weekend with my wife, I recorded this show for last Sunday's radio spot — a two-hour mix of free music from our friends at Cold Busted Records. All the music you hear in this show comes from the Bust Free series, a collection of free-to-download compilations featuring the musicians and beatmakers who are signed to the label.
If you enjoy this show, stop by Cold Busted's online shop and download all the Bust Free collections. You can browse all their releases while you're there.
Be sure to tune into WHUP-LP FM 104.7 in Hillsborough, NC, this Sunday at 3:00 PM Eastern Time for an all-new edition of Dave's Lounge.
Playlist for Dave's Lounge On The Radio #8:
(00:00) Funky Destination – Feel This Song
(05:22) Green Street – Scotch On The Rocks
(09:33) Astro Raph – Street Talk
(13:09) Blue In Green – Da Funky Beats
(16:08) Savcloud – Colinziation and Her Memory
(21:09) Boogie Belgique – Commodore
(26:13) mister T. – Soul Jazz Experience
(30:10) Akshin Alizadeh – Southern Man
(34:05) Yellowjacket – The Track Of Dawn
(38:21) Poldoore – Banana Hammock
(41:41) Pstgrd – Grind
(45:20) saib. – Breeze
(48:34) Bobby C Sound TV – Rendezvous Avec Moi 2
(53:35) 80s Casual – Fiesta
(58:03) Liberty Klaud – Urban 60's
(1:01:47) Padma Purana & Sickmind193 – Adicto A La Realidad
(1:05:44) Mr Echo – Moonchild
(1:10:29) Yuri Petrovski – Autumn In The Park
(1:13:55) Singularis – Diaphanous
(1:17:14) FiJi – One Of Girlfriend's Stories
(1:20:32) Sixfingerz – Man Made Moons Feat. Andres Goris
(1:24:50) Garaz – Dusty
(1:28:11) Ancient Astronauts – Yebechi
(1:32:13) Drop Logik – Dirtboxfunk
(1:35:36) CrackerJack – Colorful Lights
(1:39:38) Mojo Rising – In the Pocket
(1:43:26) Bloody Tadi – Had You Fallin
(1:46:28) Moderator – Ain't Nobody Change My Mind
(1:48:23) UDM Project – Won't Let You Down
(1:55:26) Koka Mass Jazz – Smile