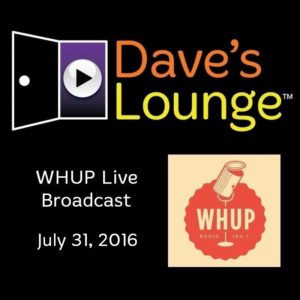 This week's show, which aired on WHUP on July 31, features several selections from the brand new Sine Music compilation, Cool Off Chillout Vol. 4, which will be out on August 19. It's available for pre-order now on Amazon through this link.
About the background music this week: I've been getting into making music on the iPad lately, and I felt like sharing a little something I made a few weeks ago using the Korg Gadget app. The song is called "Glider", and you can download it for free from SoundCloud. I hope to share more of these compositions with y'all soon.
Be sure to tune into Dave's Lounge on WHUP-LP FM 104.7 in Hillsborough, NC, every Sunday at 3:00 PM Eastern Time.
(00:00) The Seshen – The Fall
(05:14) Motorcycle feat. JES – As The Rush Comes (Bryan Milton & Rayan Myers Remix)
(10:23) Jama – Rain (Bryan Milton Remix)
(15:17) Gold Lounge – I'm The One
(20:37) Hanky – Heliumstern
(27:36) Fakear – Light Bullet (feat. Andreya Triana)
(30:42) Menik – Rush (feat. Lylli)
(35:41) Evolve – Couldn't Be More Wrong
(41:42) Evolve – Ebb & Flow
(46:02) Minor Rain – Cave Drops
(50:53) Cortel – No Way Back
(56:36) Werkha – Dusk (feat. Bryony Jarman-Pinto)
(1:00:03) Thomas Lemmer – Dive (Carried By Love Remix By Sine, feat. Naemi Joy)
(1:06:54) Softwaver – How Soon Can You Be Here
(1:11:15) Madison Park & Beechkraft – Words
(1:17:01) Tempo Giuston & Gabriel Thomas – Break Free (feat. Catie Leta)
(1:20:31) Artemis – Subterranean (Hidden Kisses Mix)
(1:25:47) Merge of Equals – As One
(1:31:36) LazyGrooves – Ocean Wave
(1:38:16) Vallès – Sorrow
(1:42:24) Emapea – Laka
(1:45:49) axion117 – Beyond The Time
(1:49:13) Singularis – Submotion
(1:54:32) Data Romance – Bullets
Enjoy the show!