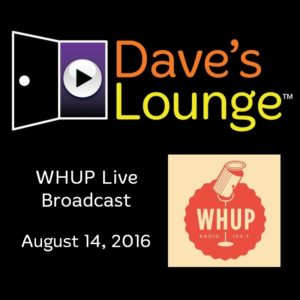 Somewhere along the way, Dave's Lounge was listed in some promo catalogs as an electronic music show, without specifying that it's downtempo electronic music. The end result has been years of submissions of house, trance, techno, and other forms of club music that I generally wouldn't play. On occasion, though, I make a few exceptions, and last Sunday's radio broadcast featured a few of those exceptions. You wouldn't think of them as "club bangers". Perhaps that was the point of playing them.
The second hour of this week's show was another trip down trip hop memory lane, and it's only available on Mixcloud. I might have to do more of these. I'm enjoying going through my old music catalog and finding tunes I used to love, but could never play on a podcast.
Be sure to tune into Dave's Lounge on WHUP-LP FM 104.7 in Hillsborough, NC, every Sunday at 3:00 PM Eastern Time.
Playlist:
(00:00) Manatee Commune – The Garden Song (feat. Moorea Masa)
(04:36) Cortel – Run
(08:12) Tor – Loop Theory
(13:28) Leaving Richmond – The Antique Heart
(18:18) Terrane feat. Thomas Prime – Carve Our Fate
(21:35) Submersion – The World At Fingertips
(28:28) Raul Ramirez – Plans
(34:08) Submotion Orchestra – Needs (feat. Andrew Ashong)
(37:34) FaltyDL – She Sleeps (feat. Ed McFarlane)
(43:08) Bob Moses – Too Much Is Never Enough
(49:29) Aandra – Safe From The Storm
(53:18) SAMBOX – Freedom World
(59:47) Phylum Sinter – Before The Sun Blinds Us
Enjoy the show!