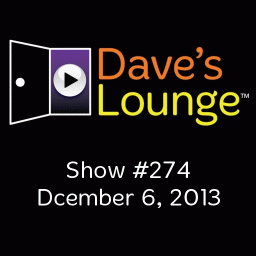 A pair of excellent free downloads kick off the show this week, as well as some great new stuff from Loodma, Tyranno Lounge, and Cold Busted. Plus, don't forget to get your nominations in for the Dave's Lounge 2013 Yearbook, which will be released on December 21! I want to know what your favorite songs were from this year's podcasts, and I'll play them all for you in one long mix. So get your picks in!
Playlist for Dave's Lounge #274:
The Dave's Lounge app gives you to streaming access all the latest episodes of Dave's Lounge, plus bonus mixes not available in the podcast, for only $1.99. The Dave's Lounge iPhone app is available for iOS, Windows Mobile, and Windows 8. Android users in the U.S. can get the app for free exclusively from Amazon.
Enjoy the show!