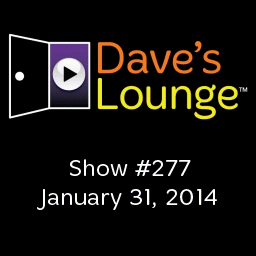 Another legendary hip hop producer visits the Lounge this week. DJ Muggs, the producer for Cypress Hill who's probably best known for creating the beats behind House of Pain's iconic classic "Jump Around", has teamed up with Andrew Kline of L.A. hardcore band Strife and singer Brevi on a new project called Cross My Heart Hope To Die. If you remember the sounds of Cypress Hill at all, you'll appreciate the dark atmospheres in that tune.
Also, All India Radio returns with a complete reimagining of their classic album Fall, which I featured in Dave's Lounge #124. I've also got a couple of pre-releases from our pals at Cold Busted Records, and lots more that I think you'll enjoy.
The opening monologue this week comes from this year's Bruce Sterling and Jon Lebkowsky: State of the World, a public online discussion about the important events on our lonely little planet, held every January at The Well. Lots of great stuff in that convo this year that's worth your time to read…
Playlist for Dave's Lounge #277:
Don't forget to tell me your favorite song from this week's show in the comments below!
Take your place to chill on the go with the Dave's Lounge App, which gives you to streaming access all the latest episodes of Dave's Lounge, plus bonus mixes not available in the podcast, for only $1.99. The Dave's Lounge App is now available for iOS, Android, Windows Phone, and Windows 8.
Enjoy the show!