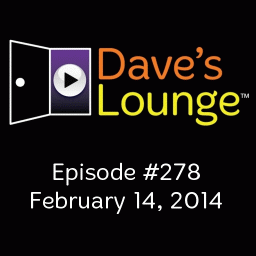 I've never had an opportunity to play music from Tosca on this show, and I should thank the good folks at the Co-Sign Collective for helping me change that. Tosca has announced some upcoming tour dates in North America. Check out their web site for more details.
Also, in addition to Bitcoin, Dave's Lounge now accepts tips and donations in Dogecoin as well. Go here to find out how to tip, and if you're not a fellow shibe yet, look here for more info. To the moon!
Playlist for Dave's Lounge #278:
Ego Ella May

, "Underwater"  

Free download from:Bandcamp
Moon On Fire, "In You In Me"  Buy from: iTunes
Julien Auclair, "Rêve Opale"  Listen at: Soundcloud
Thomas Lemmer, "Blissful Mind"  Buy from: iTunes
Tree Bosier, "20"  Buy from: iTunes
Bryan Ford, "Shoe Tree"  Buy from: iTunes | Beatport
Eddie Shinn, "Scope"  Buy from: Bandcamp
Virtual Proximity, "Warm Freeze"  Free download from: Bandcamp
Taras Bazeev, "Kashtanka"  Buy from: iTunes
Don't forget to tell me your favorite song from this week's show in the comments below!
Take your place to chill on the go with the Dave's Lounge App, which gives you to streaming access all the latest episodes of Dave's Lounge, plus bonus mixes not available in the podcast, for only $1.99. The Dave's Lounge App is now available for iOS, Android, Windows Phone, and Windows 8.
Enjoy the show!