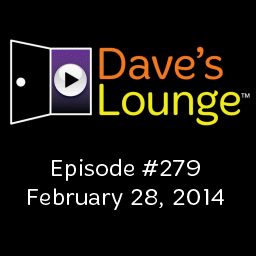 Dave's Lounge has never been a place for ambient soundscapes. There's a rhythm to life, and there's a rhythm to the music we share here. That rhythm is on full blast this week, thanks to an amazing tune from Cross My Heart Hope To Die that leads off the show. And while not every song this week shares that same atmosphere, you'll still find yourself nodding along to everything you hear…
Playlist for Dave's Lounge #279:
Don't forget to tell me your favorite song from this week's show in the comments below!
Take your place to chill on the go with the Dave's Lounge App, which gives you to streaming access all the latest episodes of Dave's Lounge, plus bonus mixes not available in the podcast, for only $1.99. The Dave's Lounge App is now available for iOS, Android, Windows Phone, and Windows 8.
Enjoy the show!