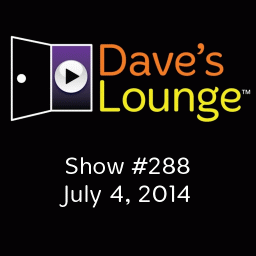 It's been about five years and 132 episodes since I've done a defunct bands episode, so it's about time we dusted off some of these old recordings and put them back in your ears again. This playlist contains songs from bands that are no longer active, but for a moment, they grabbed my ear, and some of them continue to do so today.
It's the reason we record music in the first place — we want to remind our lonely little planet that we were here, and this is what we created. Some creations last long after the creators have left us. Perhaps some of these creations might do the same.
This episode aired on BeatLounge Radio on June 22, although this version is a little bit different — primarily because of this, which you'll hear more of on Dave's Lounge #289…
Playlist for Dave's Lounge #288:
The DBC, "Life on Venus"  Buy from: iTunes
The Tao of Groove, "Maybe"  Buy from: iTunes
Mistake Theory, "Shallow"  Buy from: iTunes
kikiwest, "Creeper"
Hopscotch, "Chapter 32"  Buy from: iTunes
Aisth, "Holy Palmers"
46bliss, "In A Long Time"  Buy from: iTunes
Machine Love, "Midnight World"  Buy from: iTunes
Daughter Darling, "Voodoo Games"  Buy from: iTunes
Gramophone, "Mr T"  Buy from: iTunes
Hot Bitch Arsenal, "Persimmon"  Buy from: iTunes
Microbunny, "Ether"
Bitstream Dream, "Whirlwind"  Buy from: iTunes
Take your place to chill on the go with the Dave's Lounge App, which gives you to streaming access all the latest episodes of Dave's Lounge, plus bonus mixes not available in the podcast, for only $1.99. The Dave's Lounge App is now available for iOS, Android, Windows Phone, and Windows 8.
Enjoy the show!