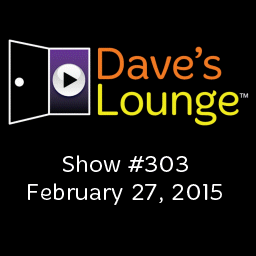 If you're snowed in this week like I've been, I hope this week's show warms you up a bit. I've got new music from not one, but two really good new albums coming out next month. The second single from Natalie Walker's new album, Strange Bird, is part of this week's show, as well as the title cut from Mr. Echo's debut release on Cold Busted, which contains some fantastic beats. You'll be hearing more from both of them in future episodes.
Playlist for Dave's Lounge #303:
Don't forget to tell me your favorite song from this week's show in the comments below!
This episode is sponsored in part by Lynda.com, the online learning site with thousands of video courses that can help you learn new tech, business, and creative skills. Sign up for a 10-day unlimited free trial at lynda.com/lounge.
Enjoy the show!