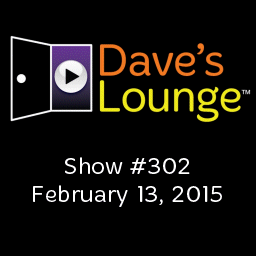 Ever gone through your old tape or CD collection and found a mix you really, really liked and just wanted to listen to it over and over again?
I do that, too, sometimes. This week's playlist originally aired on BeatLounge Radio last April and has been available on the Dave's Lounge App, where it's gotten a steady stream of plays. So I decided this week to put it on the podcast feed so that everyone could enjoy it. If you've been listening for a while, you've heard all these tunes before, but that shouldn't stop you from enjoying this mix.
Playlist for Dave's Lounge #302:
Don't forget to tell me your favorite song from this week's show in the comments below!
This episode is sponsored in part by Lynda.com, the online learning site with thousands of video courses that can help you learn new tech, business, and creative skills. Sign up for a 10-day unlimited free trial at lynda.com/lounge.
Enjoy the show!