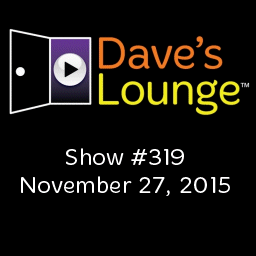 The last two months of the year are always the busiest for me, and this year has been no exception. That's why I haven't had much time to seek out new music over the last few weeks.
So this week, I'm sharing a mix with you that I created for BeatLounge Radio last month, which contains a few of my favorite songs from this year. All of these are eligible for the 2015 Yearbook — a few of them are already in, actually — so if you hear anything in this mix that you think should be in the Yearbook, leave a comment below.
Playlist for Dave's Lounge #319:
Enjoy the show!