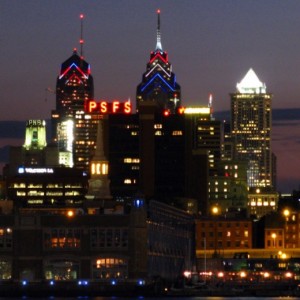 I love spinning tunes for dancers in Philadelphia. They're a great bunch, and they're far more appreciative of my style than they have any right to be. Here's the mix I played for them earlier this month, recorded live on Traktor DJ for the iPad.
A few notes about this mix:
Prior to the event, the organizers asked all the DJs to incorporate more variety into their mixes. This inspired me to include a bit of electro-blues, a bit of alt-tango, and a bit of funk mixed in with some of my usual fare.
There's a bit less track-blending in this one than in some of my past fusion mixes, which was by design this time around.
I played the original version of Bloodstream at the end of this mix at the behest of Emilio, one of the masterminds behind DJX and a fine DJ in his own right. He enjoyed the mashup I made but wanted to hear the original.
Playlist:
1.) Muddy Waters 100, "Mannish Boy"
2.) Boo Boo Davis, "Sorry Baby"
3.) The Ruby Friedman Orchestra, "You'll Never Leave Harlan Alive"
4.) Alison Mosshart & Eric Arjes, "Bad Blood (Tenth Key Remix)"
5.) Caught A Ghost, "You Send Me"
6.) Stateless & Ed Sheeran, "Bloodstream (Tenth Key Mashup)"
7.) CeU, "Concrete Jungle"
8.) Brika, "Mumbai"
9.) Evil Needle, "Worry (feat. JMSN)"
10.) Minor Rain, "All With You"
11.) Gavin Turek & TOKiMONSTA, "Hemisphere"
12.) Shana Halligan, "Something Real"
13.) The Black Seeds, "Rotten Apple"
14.) Stateless, "Bloodstream"
Enjoy!