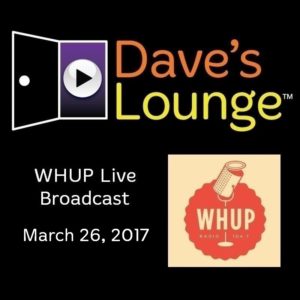 The March 26 broadcast of Dave's Lounge might be a bit light on new releases, but it makes up for it with quality tunes all the way through and a welcoming of a spring season that feels much needed after a dreary winter.
This show was edited a bit from the original broadcast, because I still screw up on Traktor DJ sometimes…
Tune into Dave's Lounge every Sunday at 3:00 PM Eastern Time (8:00 PM UTC) on WHUP FM 104.7 in Hillsborough, NC, or stream it online at whupfm.org.
Playlist for the March 26 broadcast of Dave's Lounge on WHUP:
(00:00) Angelique Bianca – Let Me Go
(06:02) Wølffe – Trouble Ahead
(09:21) Coucheron – Loud
(12:47) Terracotta Blue – Cold Morning
(16:04) Submotion Orchestra – Illusions
(20:45) Prinze George – Move It
(25:53) Motorcycle (feat. JES) – As The Rush Comes
(31:02) Sarah Fimm – Counting Waves
(35:18) Science for Girls – Pattern Recognition
(41:57) Tom Strobe – Love Lights (feat. 2MONK)
(46:55) The Human Experience – Dusty Rose (feat. Ayla Nereo)
(51:15) Starviolet – It's No Use
(58:09) CRi – My Place (feat. Odile Myrtil)
Music bed: Singularis – Submotion
Enjoy the show!