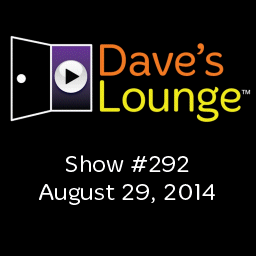 This week, we take a trip into the theatrical with brand new releases from Cross My Heart Hope To Die, PNFA, Hugo Kant, and plenty more. A lot of what you'll hear in this show feels like it could be part of the soundtrack to films yet to be made, a score for stories yet to be told. Perhaps some of these songs will be part of the soundtrack to your story…
Playlist for Dave's Lounge #292:
Don't forget to tell me your favorite song from this week's show in the comments below!
Take your place to chill on the go with the Dave's Lounge App, which gives you to streaming access all the latest episodes of Dave's Lounge, plus bonus mixes not available in the podcast, for only $1.99. The Dave's Lounge App is now available for iOS, Android, Windows Phone, and Windows 8.
Enjoy the show!