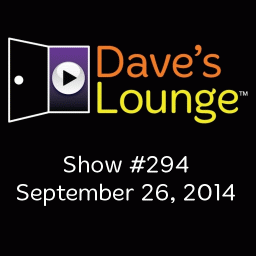 This week, Dive Index returns to the lounge with a track from their new album, Lost In The Pressure, which hits the download shops on Tuesday, September 30. Dive Index's continues to evolve and take on the character of its vocalists. Lots of good tracks worth your time on that album.
The rest of the mix takes on a very space-y vibe this week, heavy on big synths and unique combinations of sound. If you're willing to space walk during this one, you'll find a lot to like…
Playlist for Dave's Lounge #294:
Don't forget to tell me your favorite song from this week's show in the comments below!
Take your place to chill on the go with the Dave's Lounge App, which gives you to streaming access all the latest episodes of Dave's Lounge, plus bonus mixes not available in the podcast, for only $1.99. The Dave's Lounge App is now available for iOS, Android, Windows Phone, and Windows 8.
Enjoy the show!