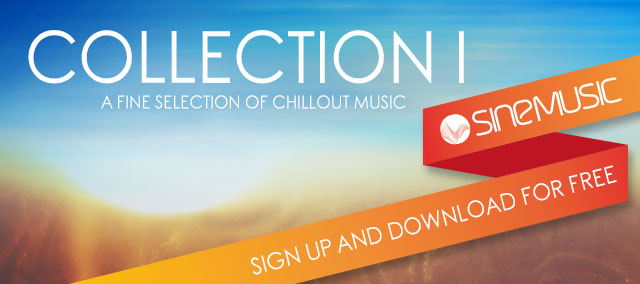 Do you like free music? Of course, you do, and this week's show is for you. All the music in this set comes from a new free compilation called Sine Music Collection I. To get this compilation, all you have to do is sign up for Sine Music's mailing list at Sine-Music.de, and they'll send you the download link.
Connecting with people, and giving them a reason to buy. This is what music should be about, and the labels that understand that are the ones that we should support.
Playlist for Dave's Lounge #313:
(00:17) Sine, "Wolke7" (Background music)
(01:38) Boot Cut Rockers, "Your Love"
(06:55) Setsuna, "Ether"
(13:08) Klangstein, "One"
(18:17) Electrix, "Spicy Sand"
(23:34) Polished Chrome, "Mala"
(29:05) Gold Lounge, "Only a Dream"
(34:19) Soulcraft, "The Change"
(39:18) Tauon, "Burgeon (Short Version)"
(42:19) Glint, "A Fleeting Glance"
(47:39) Normandie, "Beach"
(53:54) Evadez, "Chapters"
(58:48) Thomas Lemmer (feat. Naemi Joy), "White Room"
Don't forget to tell me your favorite song from this week's show in the comments below.
Take your place to chill on the go with the Dave's Lounge App, which gives you to streaming access all the latest episodes of Dave's Lounge, plus bonus mixes not available in the podcast, for only $1.99. The Dave's Lounge App is now available for iOS, Android, Windows Phone, and Windows 8.
Enjoy the show!