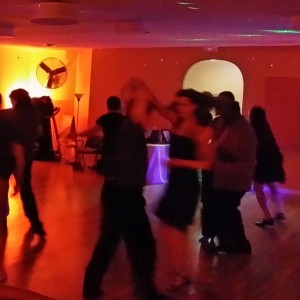 After posting my set from the 2013 Las Vegas Fusion Exchange last week — and sharing djTRTL's instant classic DJ set from the 2014 Denver Fusion Exchange on SoundCloud (click here if you missed it) — I figure I might as well share one more.
Last Saturday, I played a live DJ set at a new monthly fusion dance here in Durham, North Carolina. This was the first time I used the Traktor DJ iPad app with the Traktor Z1 controller to play a live set, and I recorded the set live inside the Traktor app. The amount of mixing was pretty minimal — partner dancers like to have breaks so that they can change partners every so often — but I added a few mixes here and there to keep them on their toes.
Because of potential copyright concerns, I'm only posting this one on Mixcloud for streaming. Click here to go directly to the Dave's Lounge Mixcloud account.
And if you're planning any fusion dance events in the coming months, feel free to drop me a line.