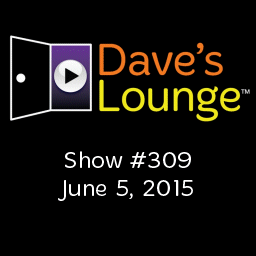 So I wanted to leave the 10th anniversary episode on top of the queue a little longer than usual, in part because I really like how it turned out. But really, you've waited long enough. It's time to dig through the inbox and find some new music for you. I've got a lot of brand new releases in this week's show, and I do believe you'll enjoy them.
Stay to the end on this one. Trust me, it's worth it.
Playlist for Dave's Lounge #309:
Don't forget to tell me your favorite song from this week's show in the comments below!
Take your place to chill on the go with the Dave's Lounge App, which gives you to streaming access all the latest episodes of Dave's Lounge, plus bonus mixes not available in the podcast, for only $1.99. The Dave's Lounge App is now available for iOS, Android, Windows Phone, and Windows 8.
Enjoy the show!