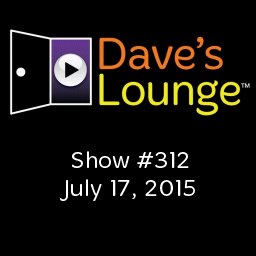 You might recall that I mentioned on show #309 that I put together a playlist for BeatLounge Radio that I decided to save for later. It seems later is now. It's been that kind of month, to be honest.
These are all tunes I've played before here, so they're not eligible for the yearbook, but feel free to share your favorites with me in the comments anyway. Hope y'all enjoy this.
Playlist for Dave's Lounge #312:
Take your place to chill on the go with the Dave's Lounge App, which gives you to streaming access all the latest episodes of Dave's Lounge, plus bonus mixes not available in the podcast, for only $1.99. The Dave's Lounge App is now available for iOS, Android, Windows Phone, and Windows 8.
Enjoy the show!