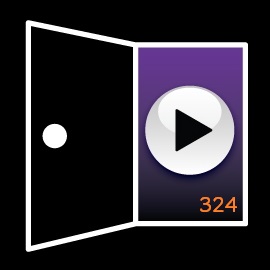 When Kawehi sent out copies of her new Interaktiv EP to Kickstarter backers, she asked everyone to keep a lid on things until February 24. I do hope she doesn't mind that I'm jumping the gun by a couple days on this opening track of hers, because it is spectacular! The new EP — which is her best one yet — will be out on Kawehi's Bandcamp page on Wednesday, and you can find her upcoming tour dates here. (Melissa and I already have tickets to her show in Chapel Hill on April 29.)
And if new music from Kawehi isn't enough to grab you, how about a brand new album from Submotion Orchestra? Check out their Bandcamp page to stream and buy Colour Theory, or click here to stream it on Spotify.
Playlist for Dave's Lounge #324:
Let me know your favorite song from this week's show in the comments below.
Enjoy the show!