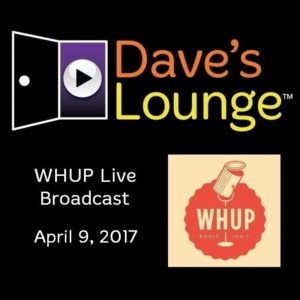 Where the April 2 broadcast of Dave's Lounge on WHUP was very chilled and spacey, the April 9 broadcast is much more down to earth and beat-oriented. Both aspects of downtempo have been part of this show for years, and my hope is that you'll have an appreciation for both of them.
Tune into Dave's Lounge every Sunday at 3:00 PM Eastern Time (8:00 PM UTC) on WHUP FM 104.7 in Hillsborough, NC, or stream it online at whupfm.org.
Playlist for the April 9 broadcast of Dave's Lounge on WHUP:
(00:00) Melody Myla x Termite – Virus (Hologram Woman)
(05:58) liquidfive – Dreamers ft. Charlie Coler
(08:58) Cyan Shapes – Hopeless
(13:16) DJ T-Rock & Squashy Nice – Word Usage
(16:58) Moonchild – Cure
(22:07) Hidden Orchestra – Still
(26:02) Broken Orchestra – Float Away (feat. Shawn Lee)
(29:28) Submotion Orchestra – Rust
(36:19) Vanilla – Blue Sun
(40:00) Ian Ewing – Trinidad
(43:08) Aso – Sun In My Face
(46:36) Figub Brazlevič – Father & Son
(49:48) Birocratic – Sleepyface
(55:13) Funky Destination – Uh Yeah
Music bed: Tenth Key – Rumble Down The Rails
Enjoy the show!