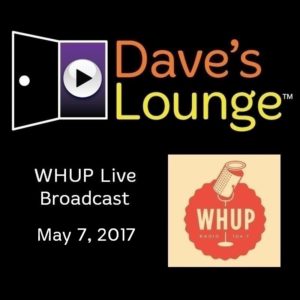 Getting the May 7 broadcast home to distribute on the podcast feed proved to be a much tougher task than I had anticipated, thanks in no small part to a dodgy USB thumb drive. I had to make an extra trip to Hillsborough in order to obtain this episode properly. It's been just that kind of week around these parts. If you've been having a week like that, hopefully this beat-heavy mix — which features a set of music from Uncomfortable Beats' new pay-what-you-like compilation, Natural Selections Vol. 2 — will cheer you up a bit.
Tune into Dave's Lounge every Sunday at 3:00 PM Eastern Time (8:00 PM UTC) on WHUP FM 104.7 in Hillsborough, NC, or stream it online at whupfm.org.
Playlist for the May 7 broadcast of Dave's Lounge on WHUP:
(00:00) Quiet Domino – Metropelium
(05:53) Sly5thAve – Everything Is Everything
(10:40) Elliot Moss – 99
(14:42) Zak Damundo – Soul
(17:58) Brandon* – A Silent Goodbye
(24:13) Mess Universe – Lost In Her Eyes
(27:54) Pacific Patterns – Heaps
(30:54) Subtlemuzik – Infinate
(33:15) Yarhkob – Tuna Salad
(36:23) Sinks – Dangerous
(40:31) Harleighblu – Tell Em (feat. J-Felix) (Starkiller Reimagining)
(43:48) CherryVata – Steel
(48:56) Pelorus – Alive
(52:22) Forest Swords – The Highest Flood
(57:57) Joe Goddard – Ordinary Madness
Enjoy the show!