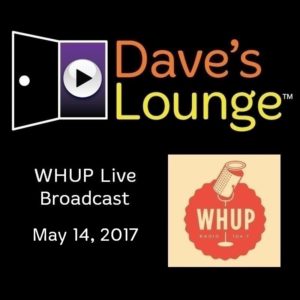 When Sine Music releases a new compilation, you can be sure that the chill factor in the lounge will increase significantly. That was certainly the case with the May 12 broadcast — with the exception of a small rant at the start of the show, because some bands still think adding their music to automated takedown bots is a good idea. This might be the last time you hear one of those bands on the podcast. We'll see…
Tune into Dave's Lounge every Sunday at 3:00 PM Eastern Time (8:00 PM UTC) on WHUP FM 104.7 in Hillsborough, NC, or stream it online at whupfm.org.
Playlist for the May 14 broadcast of Dave's Lounge on WHUP:
(00:00) January – Too Soon
(07:47) Odesza – Line Of Sight (feat. WYNNE & Mansionair)
(11:20) Jimmy Whoo – Nite Eye
(14:48) Ludoweird – Gap
(17:59) Rounds – Sherilyn Fenn
(25:01) Ambyion – Reaching for the Stars
(28:57) Bryan Milton & Angel Falls – Be With You
(34:29) Sferix – Move
(38:33) Dee C'rell – Sleeping in Dusseldorf
(45:51) 1Touch – Ringin'
(48:49) Seven24 & Soty – The Magic (feat. Natune)
(55:36) Sibewest – Train to Nowhere
Enjoy the show!