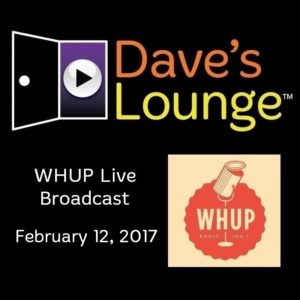 Only one hour of the February 12 broadcast of Dave's Lounge on WHUP is being distributed on the podcast feed this week, but you'll barely notice with all the great new music jam-packed into this hour, including several tracks from a fantastic name-your-price compilation released by Chillhop Records. You'll probably enjoy this show more than you enjoyed some of the two-hour shows I've released since moving to radio.
Tune into Dave's Lounge every Sunday at 3:00 PM Eastern Time (8:00 PM UTC) on WHUP FM 104.7 in Hillsborough, NC, or stream it online at whupfm.org.
Playlist for the February 12 broadcast of Dave's Lounge on WHUP:
(00:00) Illenium – Fractures
(05:46) Akshin Alizadeh – Thunder Blues
(09:16) JANXX – High Horse
(14:17) Golden Features – Wolfie (feat. Julia Stone)
(17:31) CLAVVS – Glass Skin
(21:37) Brandon* – Havana
(26:53) A D M B – Master of the Sun
(30:20) Deeb – Bridges
(35:06) The Cancel – Point
(37:44) Handbook – Swansong
(41:01) Khudosoul – Something Between Us (ft. Birocratic)
(45:03) R.I.B & Cari – Escape to you
(49:30) Capa – Belief (Five Seasons Remix) (Cool Off Chillout Vol. 4 – Sine Music)
(56:23) Big Wild – Empty Room (feat. Yuna) (Invincible EP)
Enjoy the show!