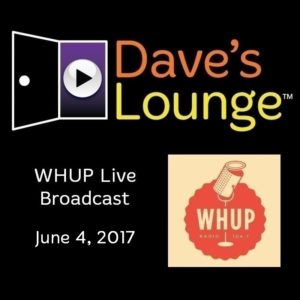 So this show was prerecorded, as North Carolina FC, for reasons that completely escape me, decided to kick off its game with the New York Cosmos at 4:00 PM on a Sunday afternoon, right at the hottest time of a typical North Carolina summer day. I did my best to get into the spirit of that and get the terraces singing, but it wasn't much fun — probably because we lost.
Having not done a radio show in a couple weeks, I figured I better put a little effort into the playlist this week. I think that comes through in this show.
I will return to the studio (finally!) for next week's show, so make sure you tune into Dave's Lounge this Sunday at 3:00 PM Eastern Time (8:00 PM UTC) on WHUP FM 104.7 in Hillsborough, NC, or stream it online at whupfm.org.
Playlist for the June 4 broadcast of Dave's Lounge on WHUP:
(00:00) Said The Sky – Show & Tell (feat. Claire Ridgely)
(05:03) Ki Theory – Walkin' After Midnight (feat. Maura Davis)
(08:12) CLAVVS – Girl
(11:40) RIB & Cari – Escape to You (JSTDN Remix)
(14:50) Kuna Maze – Gum (Nikitch remix)
(21:27) Hugo Kant – Clouds (feat. Astrid Engberg)
(26:27) Dominik Pointvogl – Chicago Dawn
(31:02) Gold Lounge feat. Kendra – Flying High
(35:47) Lazy Hammock – Intoxicated (feat. Ivan M)
(42:38) Nym – Eyeshine
(48:27) PKWY – Hiding Behind Fine
(53:55) Rayan Myers – Found Tranquillity (Rework)
Enjoy the show!