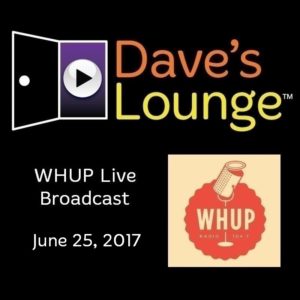 The June 25 broadcast on Dave's Lounge on WHUP was, with a few exceptions, heavy on instrumental tracks. It's heavy on sampled music as well, thanks in no small part to a set from the new Chillhop Records compilation Chillhop Essentials Summer 2017, which is available as a name-your-price download from Bandcamp. The presence of Hugo Kant and DJ T-Rock & Squashy Nice drove that home even more, so don't let that sublime opener from Amber Mark fool you too much.
Tune into Dave's Lounge every Sunday at 3:00 PM Eastern Time (8:00 PM UTC) on WHUP FM 104.7 in Hillsborough, NC, or stream it online at whupfm.org.
Playlist for the June 25 broadcast of Dave's Lounge on WHUP:
(00:00) Amber Mark – Regret
(04:53) Frameworks – Titles
(08:59) Nym – Why You
(12:55) Seven24 & Soty – Hope
(17:00) Endless Blue – Ninety-Nine
(24:06) mtbrd – Damn Fine Coffee
(27:16) Brock Berrigan – Midnight Swim
(30:44) Axian – Hol It Down
(33:31) AJMW – OldTricks
(36:20) Deeb – Palm Parallels
(41:27) Hugo Kant – Black Moon
(46:24) Sublab – Only Thing I Need
(49:49) Dalo – Stillness (Haioka Remix)
(57:16) DJ T-Rock & Squashy Nice – Relax
Enjoy the show!