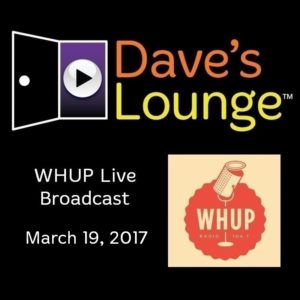 Perhaps you didn't notice this when it first aired, but the March 19 broadcast of Dave's Lounge on WHUP was actually pre-recorded. My local soccer team, the recently re-branded North Carolina FC of the North American Soccer League, held a "Meet The Team" event in Raleigh, where I got to chat with both NCFC players and players from the North Carolina Courage, a National Women's Soccer League club that recently moved here from upstate New York. (Perhaps it's a bit ironic to support a relocated team like the Courage and AFC Wimbledon at the same time, but we're happy to have a women's team here nonetheless.)
Tune into Dave's Lounge every Sunday at 3:00 PM Eastern Time (8:00 PM UTC) on WHUP FM 104.7 in Hillsborough, NC, or stream it online at whupfm.org.
Playlist for the March 19 broadcast of Dave's Lounge on WHUP:
(00:00) All India Radio with Leona Gray – Brave
(06:54) Tusks – Toronto
(10:11) NoMosk & Lucid Blue – Inside the Fire (Seven24 & Soty Chillout Remix)
(14:26) boerd – Void (feat. Ellen Arkbro)
(20:11) Submotion Orchestra – Eyeline
(26:37) Torii Wolf – Body
(29:33) starRo & Kyle Dion – Time Off
(33:45) Aso – Caught in the Rain
(38:05) Bliss – Don't Look Back
(44:23) Mew19 – Soaring
(48:50) Loess – Striae
(56:43) Ninajirachi – Pure Luck (feat. Freya Staer)
Enjoy the show!